There seems to be a rather ambitious beaver at work in the Don Valley.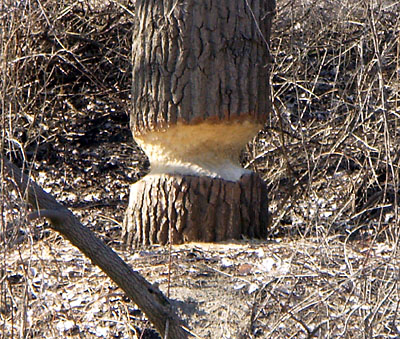 He still has some work to do before toppling this 30-footer at the forks of the Don, but he's getting there.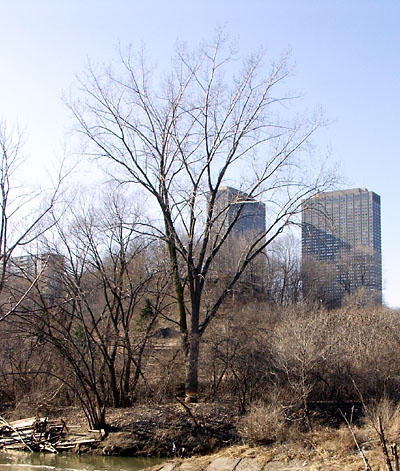 I'm reminded of the fossilized giant beaver tooth found at the Brickworks. Whether this modern beaver eventually succeeds or not, I'm pretty sure this tree has seen its last leaf. I wonder if Parks and the TRCA would allow a beaver to dam up the West Don at the forks. Probably not, but it would be something to see.
(The tree is visible from the park bridge that runs under Don Mills Road near the entrance to Taylor Creek Park. From anywhere on the bridge, look across the river toward the forks. You could also approach the tree directly from the eastern end of the Crothers' Woods trail in the Flats.)