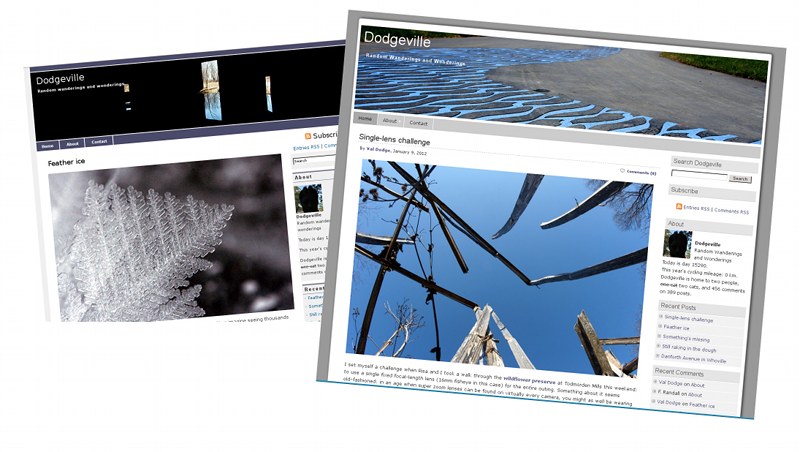 Those of you who read Dodgeville directly rather than in an RSS reader may have noticed that the site looks a little different today.  It's now running a theme based on Panorama with a few minor tweaks. The most noticeable change is that images and galleries in new posts will be larger than they have been to this point. When this incarnation of Dodgeville launched almost five years ago, images were limited to being a mere 500 pixels wide. That was updated within a year to 640 pixels, and is now being upsized again to 800 pixels. Images in galleries may be larger yet, up to 1024 pixels wide. The changes will allow room for more detail in images. The new theme is cleaner overall and it should hold for another couple of years.
Other changes include several new banner images at the top of each page and some backend modifications that won't mean much to most of you. When I first put together this site, I wrote that no one ever asks me questions, but I'd post a FAQ as soon as people started to inquire regularly. Well, I now have enough genuine FAQs that a FAQ in order. You should see it under the "About" menu above in a couple of days.
I'll be making several additional updates to the site over the next few days, so let me know if you notice anything amiss.