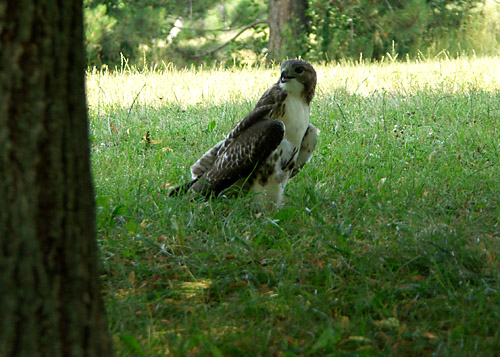 It's so hot that even birds of prey are sitting under the trees trying to get some shade.
I saw this large hawk today in E.T. Seton Park, just behind the Science Centre. It flew a short distance away when I pulled out my camera but settled under another nearby tree and seemed quite content to sit in the shade. I'm really not very good at identifying birds, but after staring at all of the pictures in my Peterson's, I'd guess that this one is a red-tailed hawk. It seemed too large to be a fledgling but it behaved like one.
Just out for a leisurely stroll…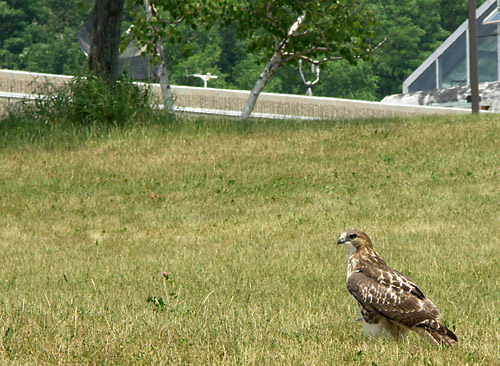 …while mother/father/brother/sister observes from a nearby tree.