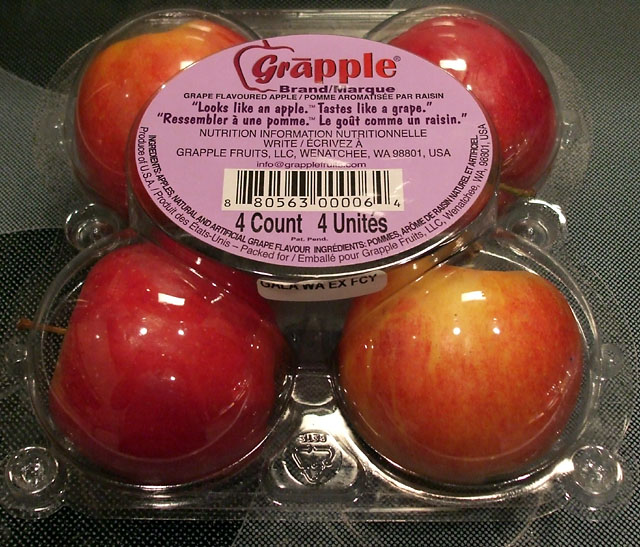 "Looks like an apple. Tastes like a grape." Call me a dork (Risa certainly did when I brought these home), but that's the kind of promise that I just can't resist. So despite the over-packaging, I picked up a pack of Grapples at the supermarket a few days ago. No, these are not some genetic freak of nature; they're real apples that have been infused with grape flavour through a "patent pending process."
Not content to keep this discovery to myself, I unleashed these on some unwary testers on Saturday night. The general verdict, aside from shock and horror at such an abomination on the dessert table, was that the Grapples were underwhelming. Instead of tasting like grapes, they taste pretty much like apples. There's a definite, um, aroma to them, but they smell more like grape Kool-Aid than actual grapes. In other words, they smell completely artificial and only vaguely grapish.
Oh well. The quest for the perfect apple/grape abomination continues. Or not.