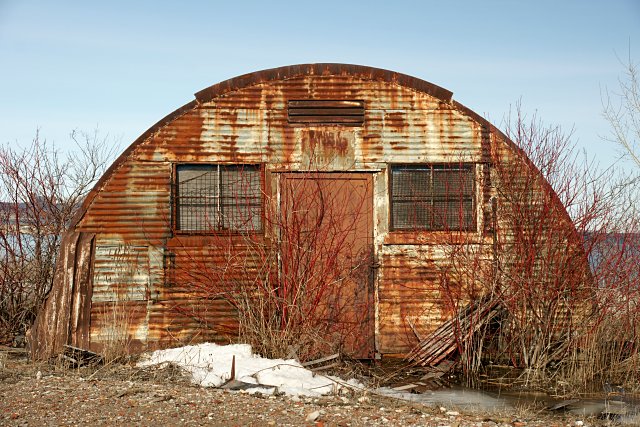 This old Quonset hut is familiar to anyone who has gone for a stroll or bike ride on the Leslie Street Spit. Shawn Micallef wrote an article in the Star last fall about the history of Quonsets in general and this one in particular:
Above the front door are the faded words "Testing Building." It once housed the Toronto Port Authority's gauge for measuring lake levels.
It has played a role in films over the years, including Bulletproof Monk and Canadian Bacon. For the 2006 Michael Douglas film, The Sentinel, it was converted into an east coast fishing shanty, complete with lobster traps.
Shawn also reports that the Quonset will be demolished and a proper visitor centre erected in its place. Although the building is obviously past its best-before date, I'll still miss it when it's gone.
Tomorrow: the final edition of Spring on the Spit.