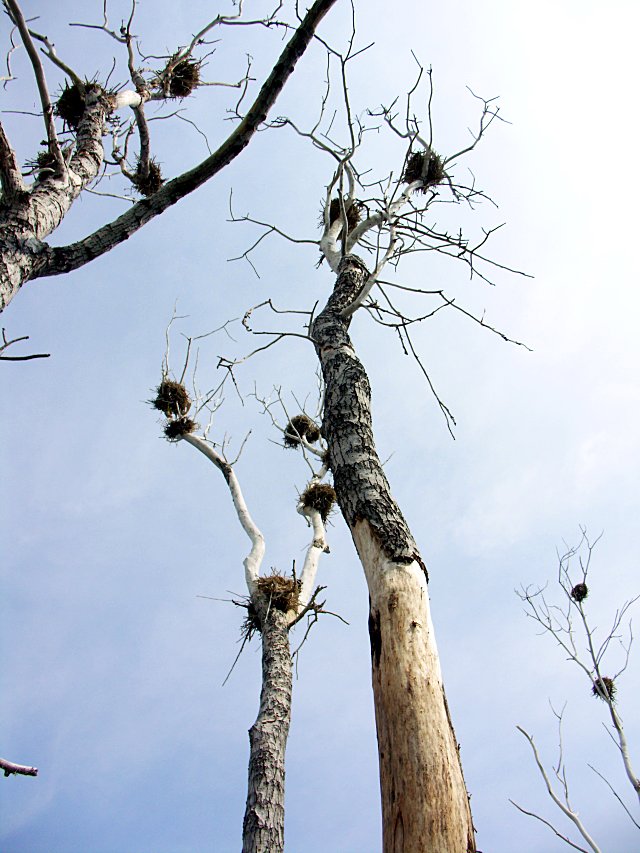 Winding up our Spring on the Spit series, this photo was actually taken early in the fall, after nesting season is over and the cormorants that nest in these trees have abandoned them for the season.
The area that contains these trees is off-limits to people during nesting season (April through August, if memory serves). After all, cormorants are Important Birds and need their privacy. Exploring this area each autumn, I always think it's a shame that cormorant droppings destroy the habitat here. I'd like to think that it's all part of nature's cycle, but it's possible that there are just too many cormorants here doing too much damage. It's an eerie place to walk through when the birds are gone, and it looks like a war zone to boaters in the Outer Harbour.
Toronto and Region Conservation is hosting a public meeting on April 3 (PDF notice) at the Mennonite New Life Centre on Queen Street East to discuss possible approaches to cormorant management in Tommy Thompson Park.