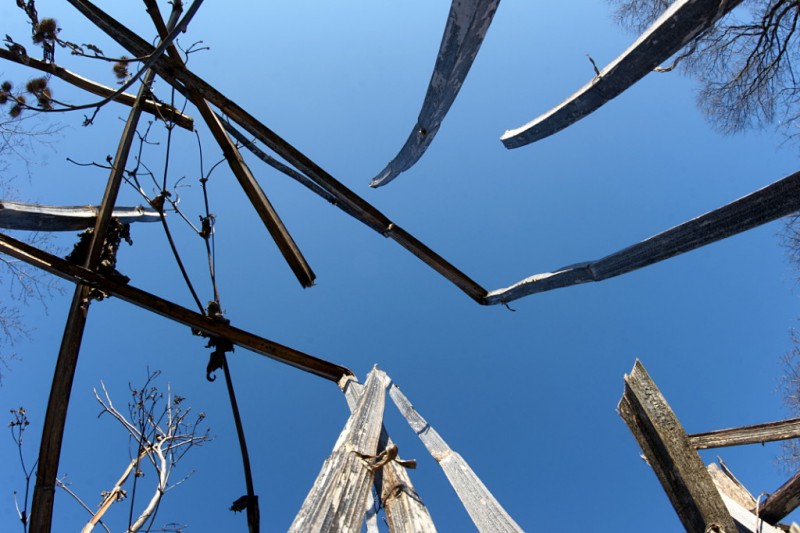 I set myself a challenge when Risa and I took a walk through the wildflower preserve at Todmorden Mills this weekend: to use a single fixed focal-length lens (16mm fisheye in this case) for the entire outing. Something about it seems old-fashioned: in an age when super zoom lenses can be found on virtually every camera, you might as well be wearing pants up to your armpits, wagging your finger and starting every sentence with, "Back in my day…" Still, it's a good exercise to learn to zoom with your feet again. It gives both you and your pictures perspective.
This being January in Toronto, there just aren't a lot of wildflowers around. There's also not much more than a smattering of snow and ice here and there, making everything at ground level relentlessly brown. Even so, the preserve was fairly busy when we went, with a number of families and dog walkers enjoying the short trail, sunny skies, and relatively balmy weather. We were each armed with a camera but seemed to be the only ones taking pictures.
Check out the short gallery below the fold.