Two signs about birds in Presqu'ile Provincial Park are meant to caution bird lovers. The first instructs people to approach a viewing area quietly so as not to disturb birds on the beach: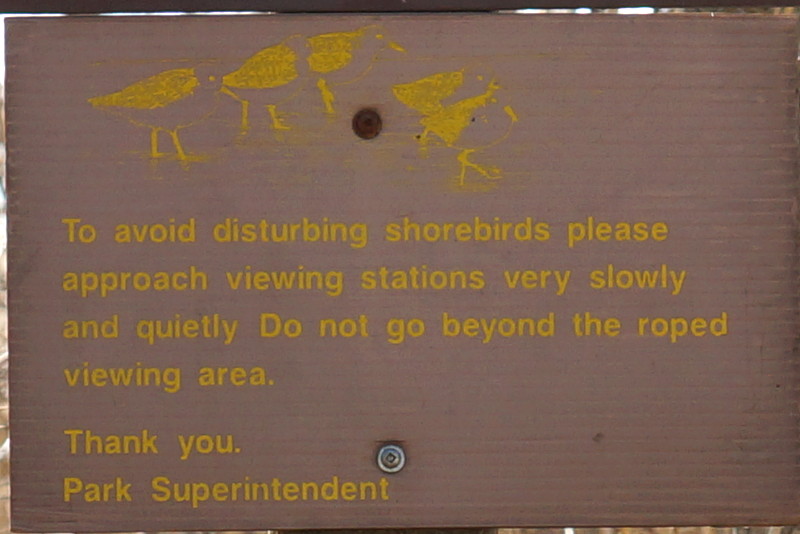 Another sign in the park alerts parkgoers to the danger presented by the bird hunt allowed in the park: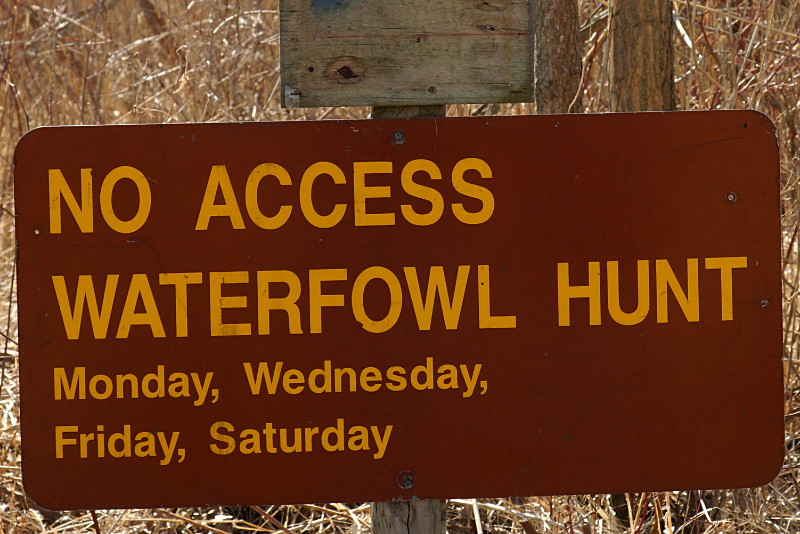 The perplexing thing is that these signs are both on the same post: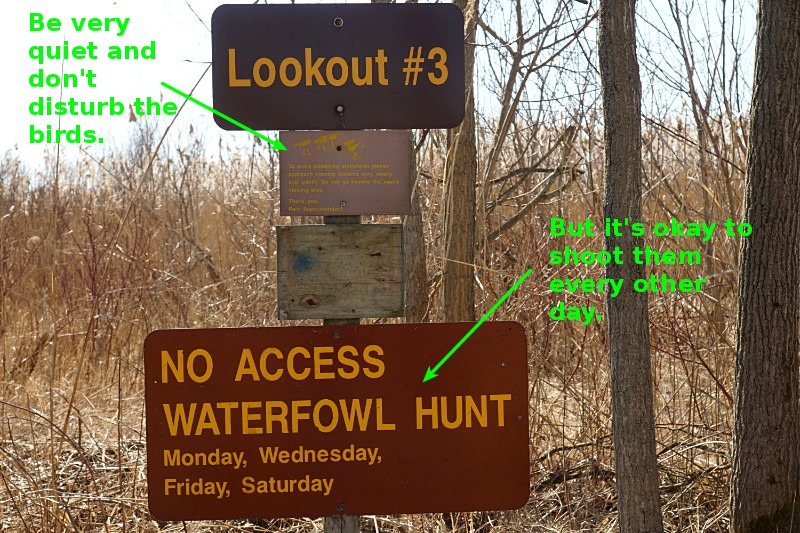 On Tuesday, Thursday, and Sunday, it's Lookout #3. On Monday, Wednesday, Friday, and Saturday, it morphs into "Look out!" #3. I hope the hunters are using silencers so they don't disturb the birds.