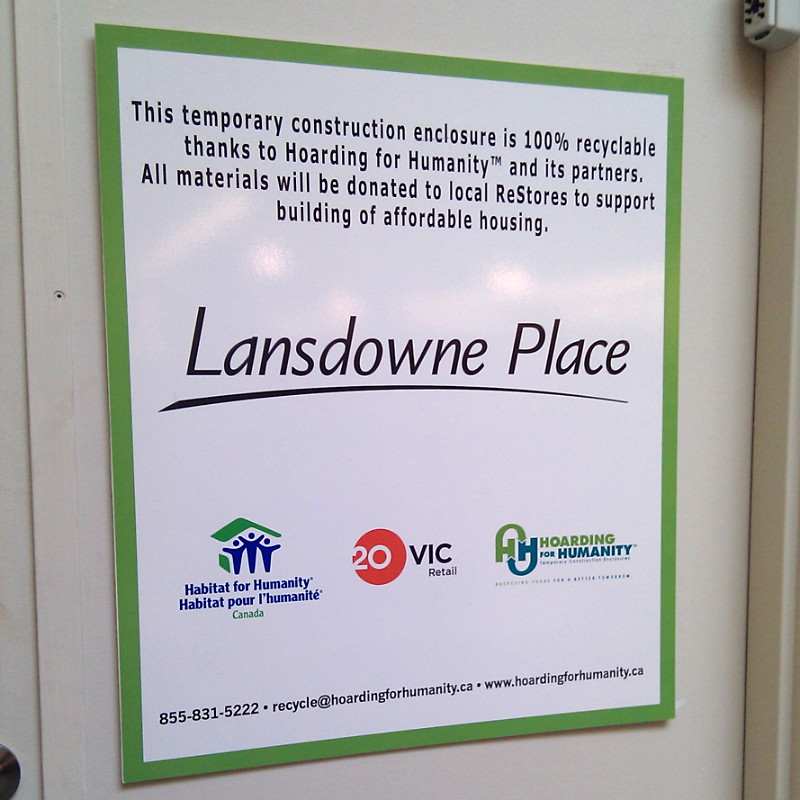 "Hoarding for Humanity" sounds like a joke at first, possibly yet another depressing show exploiting people with psychological problems on formerly-good channels like A&E or TLC. Yet there's the sign, staring at me from the hoarding in the mall, all but begging me to make fun of it.
It turns out that Hoarding for Humanity really is a thing, an offshoot of Habitat for Humanity that sees construction hoarding reused instead of being tossed into the landfill. Locally, the Scarborough Town Centre and Square One malls are participating in the program.
Love the concept. Love the name even more.