One of the popular trends in Christmas decorations this year seems to be the Whoville-inspired Christmas tree with a comparatively giant ornament hanging off the top and pulling it over toward the ground. I don't pretend to understand why these have made the leap from illustrations in a  book to real life but I freely admit that they're cute/odd enough to make passable small table decorations: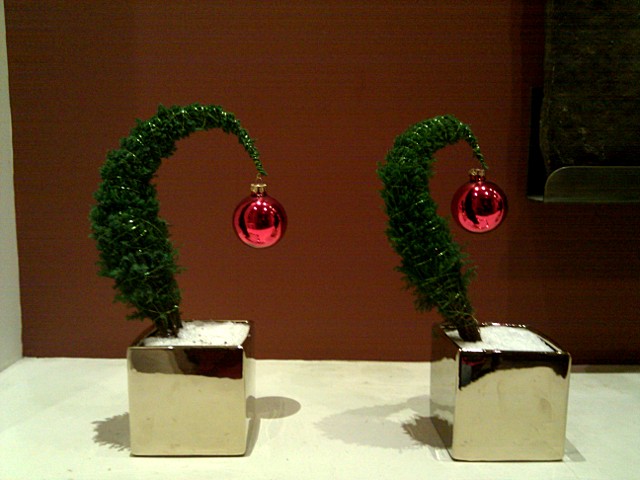 However, The Danforth BIA has driven the trend firmly into the absurd, with trees and planters standing 7 feet tall lining the street this month: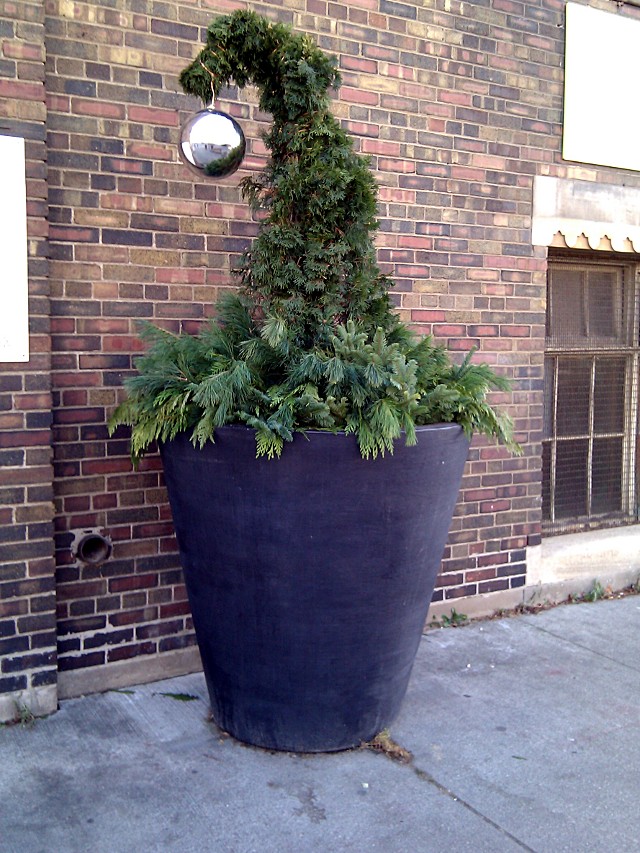 I'll chalk this up to an idea that looked better on paper but failed somewhat in execution. The Grinch has already paid a stealthy visit to remove ornaments from some of the trees.