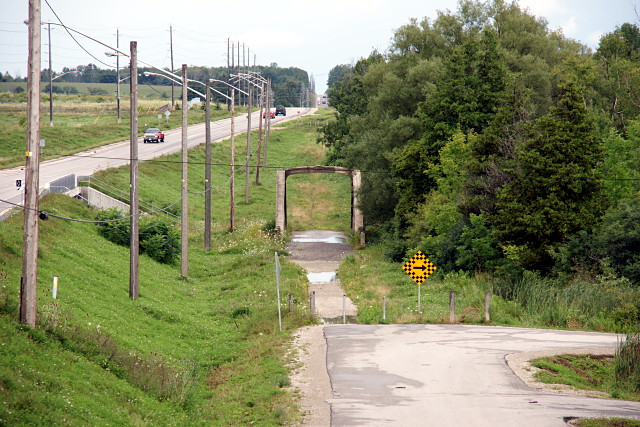 If you're anything like me, sometimes you see something at the side of the road that you just have to stop and check out. This is a prime example from last year: a concrete bowstring bridge beside the current alignment of Stone Road outside Guelph. According to the crossbar, it was built in 1916.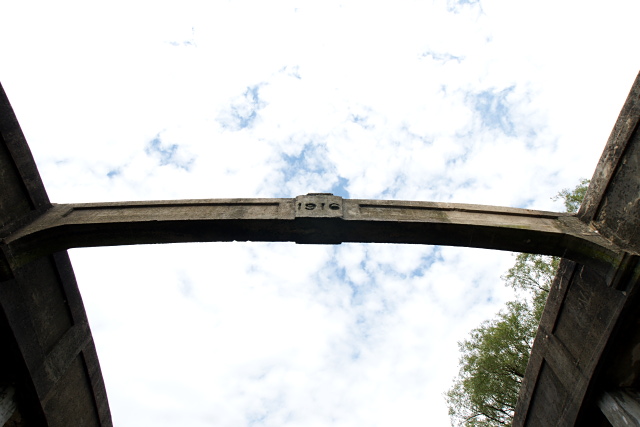 The modern bridge that carries Stone Road today was built in 2005, but it's difficult to believe that the old bridge was still carrying cars just four years ago; it looks like it's in pretty rough shape.  The bridge was designated as a heritage structure in 2003 (PDF) and became part of a walking trail along the Eramosa River after Stone Road moved a few metres north to the new bridge.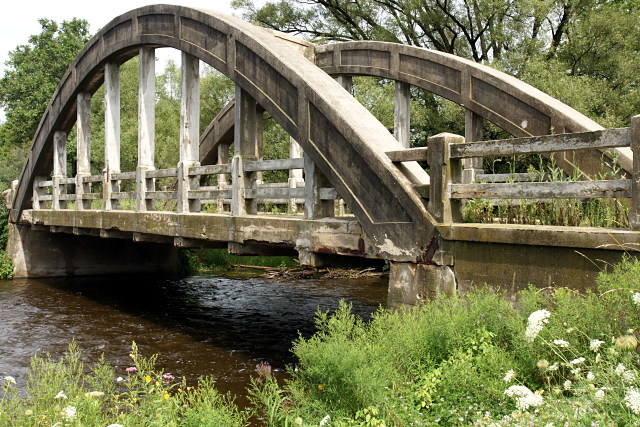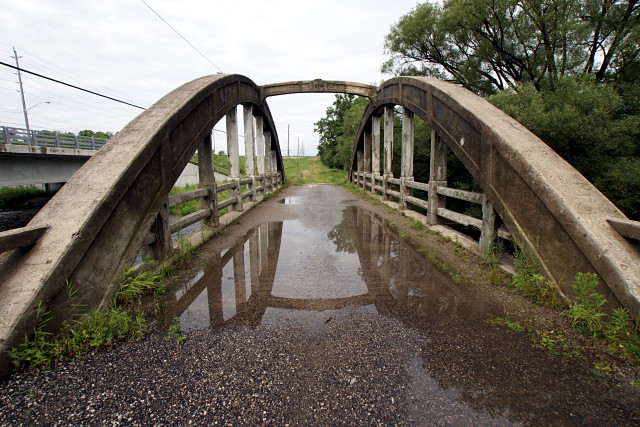 I don't know when we stopped building this kind of bridge, but I think the two that still exist in the Don Valley date from around the same era as this one. The sight of a concrete bowstring bridge always makes me smile; they seem to strike the perfect balance between elegance and industry.