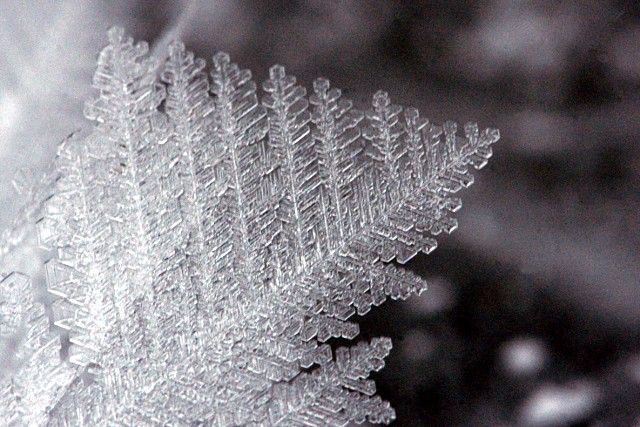 Seeing a large ice crystal like this, about an inch long, is fairly rare. Now imagine seeing thousands upon thousands of them: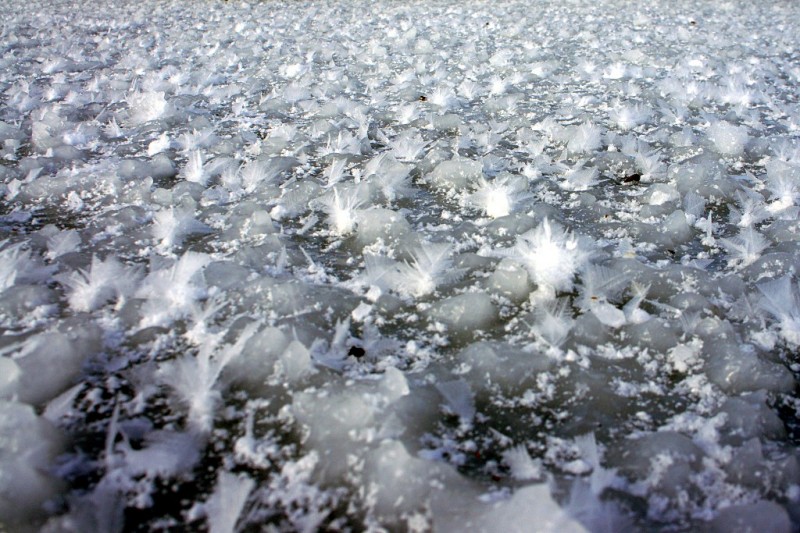 We're spending a few post-Christmas days at the cottage and awoke to a visual treat on Thursday: Wednesday's sudden deep freeze and blowing wind gave us a large field of feather ice growing on the lake. The lake began the day on Monday as completely open water; Tuesday brought some long ribbons of ice along the wind lines; by Wednesday only a few open spots were left, and by Thursday morning it was completely frozen over. I don't know much about the formation of feather ice, but I'm guessing that the low temperatures combined with the wind blowing over the remaining patches of open water on Wednesday picked up enough moisture to cause this field to form near our shoreline. It's at least a hectare in size.
I would have spent much more time taking pictures, but lying down on a frozen lake while manipulating  an SLR on a tripod at ground level isn't exactly the most comfortable position I've ever been in. Check out the gallery below the fold for a couple of additional pictures I managed to take before my pants froze to the lake.