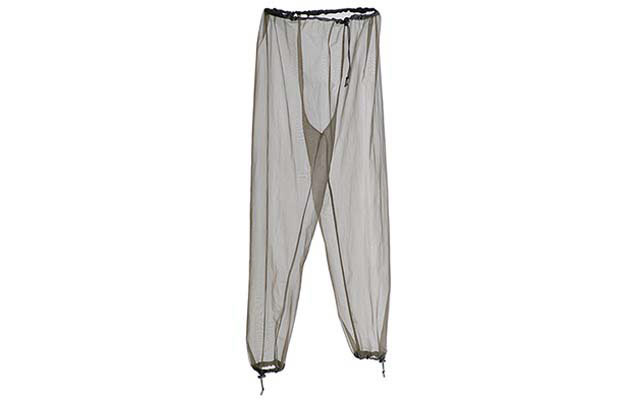 Says the blurb about these stylish insect-proof pants on MEC's web site:
These breathable and lightweight bug pants are made of economical, airy, and bug-proof 100% polyester no-see-um mesh, and provide a very effective deterrent against bugs.
Now I'm no expert, but no-see-um mesh or not, I'm pretty sure that I can-see-um right through those airy pants. Fortunately, the official product picture on the manufacturer's web site is a little more explicit about proper wardrobe etiquette when wearing mesh pants.
Picture (sans model) from MEC's product page.