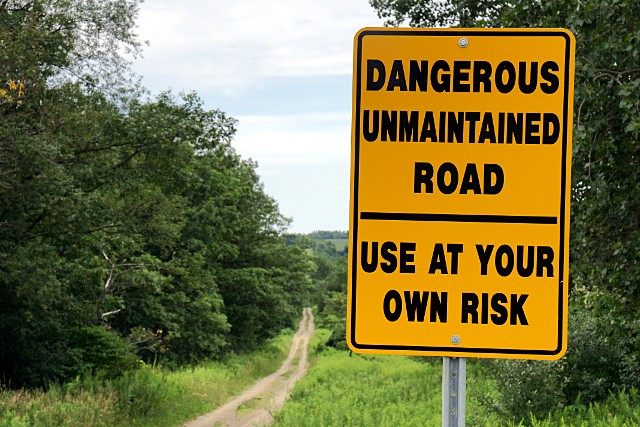 These signs are scattered all around Hamilton Township at the entrances to many dirt roads  that run between two or more adjacent farms. They're municipal roads that are used primarily for access to back fields, so the only traffic that they really see are tractors and the occasional dirt bike or ATV. Most are only 1-2 km long and are classified as "summer maintained" or "unopened road allowance" by the township. Some, like the one above, are navigable by your average family sedan. Others, like the one below, call for more of a sense of adventure and either a larger or smaller vehicle: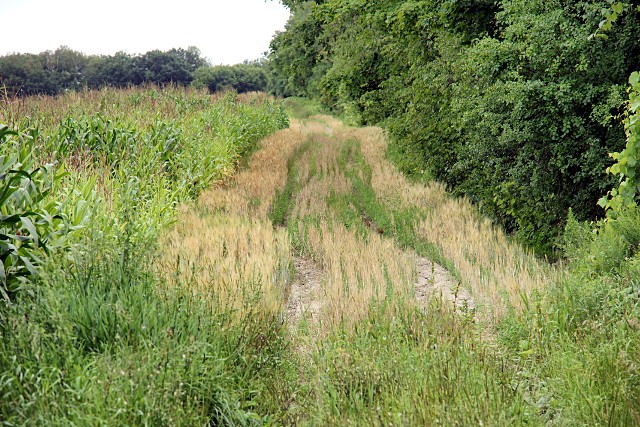 The road here just kind of disappears into weeds and neatly growing rows of wheat, bordered by trees on one side and a corn field on the other.
Some of the roads not only seem well-maintained in the summer, but also form part of the snowmobile trails that criss-cross Ontario? in the winter: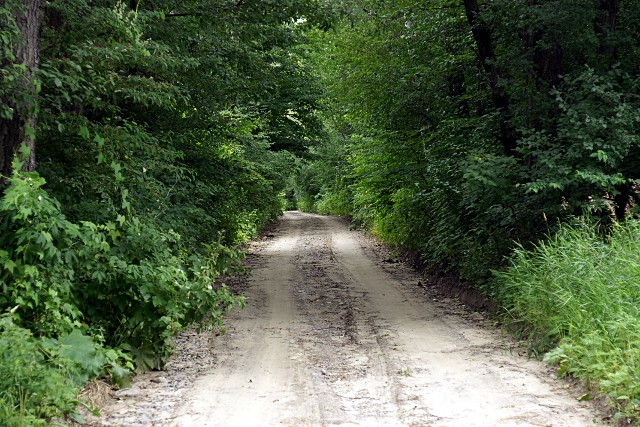 So, is "Dangerous unmaintained road" a warning or invitation? It depends what you've got underneath you at the time.  The roadies that I passed on the asphalt a couple of clicks back would have nothing to do with roads like these. A rider on a touring motorcycle was checking one out, but probably wouldn't take another. But for a guy exploring on a mountain bike, they're just about irresistible.