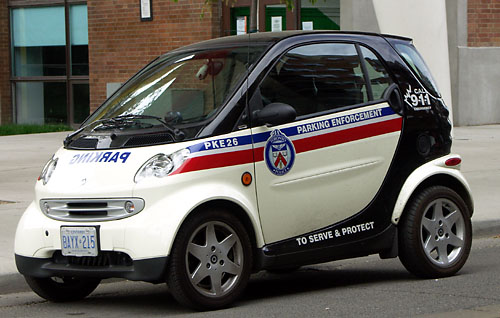 I saw this Smart police car in action on McCaul on the weekend, not too long after it was added to the fleet. The parking enforcement officer was merrily writing tickets a little further up the street.
Add a loudspeaker and some long eyelashes over the headlights, and this Fortwo would make a better police spokescar than Blinky ever was, that's for sure.
This month's The Badge (page 6, PDF) reports that Parking Enforcement is also testing a Civic Hybrid as part of its fuel-efficient fleet.