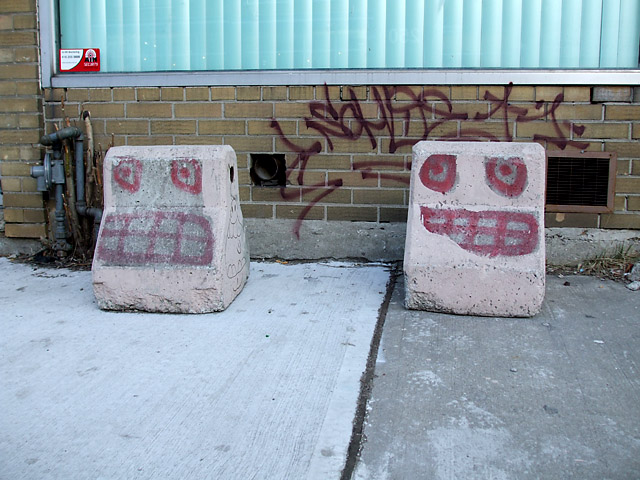 These two fellows on Augusta north of Baldwin in Kensington Market looked worried about something a couple of weeks ago. They were probably anticipating the mounds of snow that would soon cover them.
Karlofun took a picture of a similar face in the same neighbourhood last summer; it seems to be a trend.
They look a little Ed Grimleyesque, if I must say.