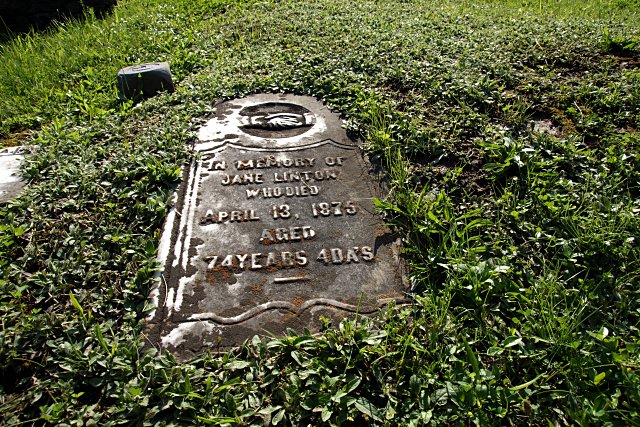 This marker is in Bethel Cemetery in Pickering.
If you walk through any cemetery that's been in operation for more than a hundred years, you'll soon notice two things. The first is the sheer number of children that used to die before they were old enough to crawl and how many families had two, three, or more children that didn't live to their tenth birthdays.
The second is an unusual obsession with precision exhibited on many markers. I can understand marking a dead child's age as three weeks or 22 days, but many of the markers for older people also include precise counts of months and days. It always seems a little odd to see a grandmother's age tallied up in the same manner as a toddler's.
A lot of people shy away from cemeteries, but I always find them fascinating. Taking a stroll through an old cemetery is like walking through a highly-condensed social history of a region. As you progress from older graves to newer ones, the names change, occupations shift, family relationships become clear, and tributes to achievements both major and minor abound.