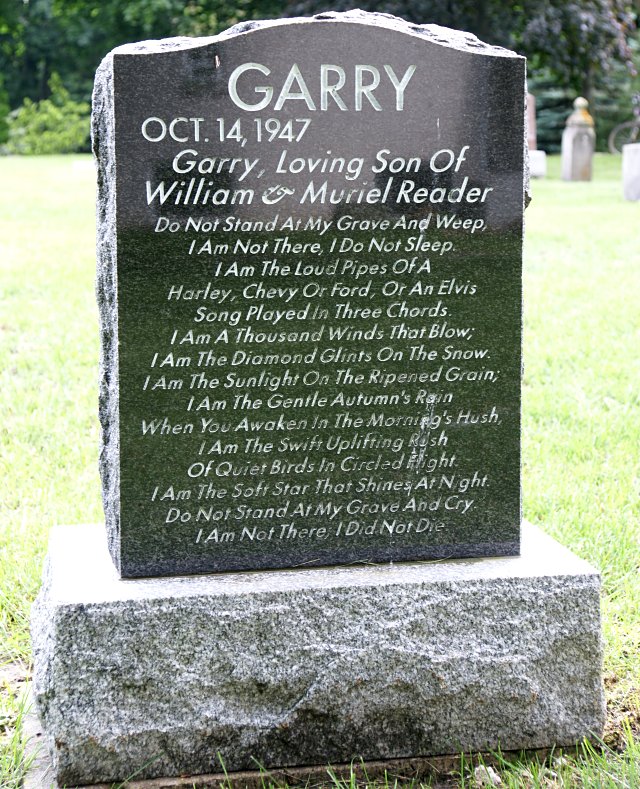 The great thing about what is euphemistically called pre-need funeral planning is that you not only get to pick what goes on your headstone, but you get to admire it yourself. I can only assume that's the explanation behind this seemingly pre-need headstone in Ashburn's Burns Cemetery. The inscribed poem is so familiar that the second rhyming couplet almost slips past without notice:
Do not stand at my grave and weep,
I am not there, I do not sleep.
I am the loud pipes of a Harley, Chevy or Ford,
Or an Elvis song played in three chords.
I like it.