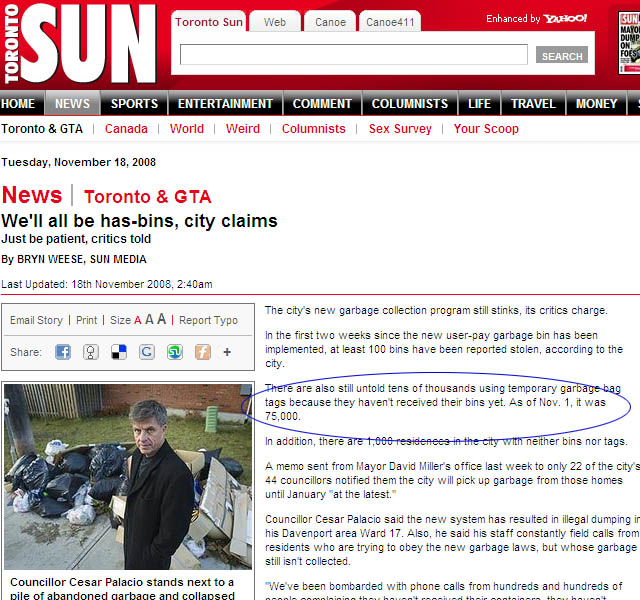 Two things you can always count on the Toronto Sun to provide: great headlines and hyperbole. It's hard to take any article seriously when the writer refers to "untold tens of thousands" of people, and then goes on to, well, tell us exactly how many tens of thousands (a mere seven and a half) in the very next sentence. And what great disaster has befallen these newly-told masses? Hurricane? Fire? Terrorism? No, it's much worse: they don't have new garbage cans. The horror!
Awesome headline, though.
Screen capture from the Toronto Sun web site.