Along the Finch hydro corridor, these signs warn cyclists of an 80% grade hill coming up:
Wait a second, that can't be right. That's looks like they're warning you that path goes straight down the face of the Scarborough Bluffs. But I just rode up this hill and I'm sure I would have remembered if it had actually been that steep. Let's try a little head tilt: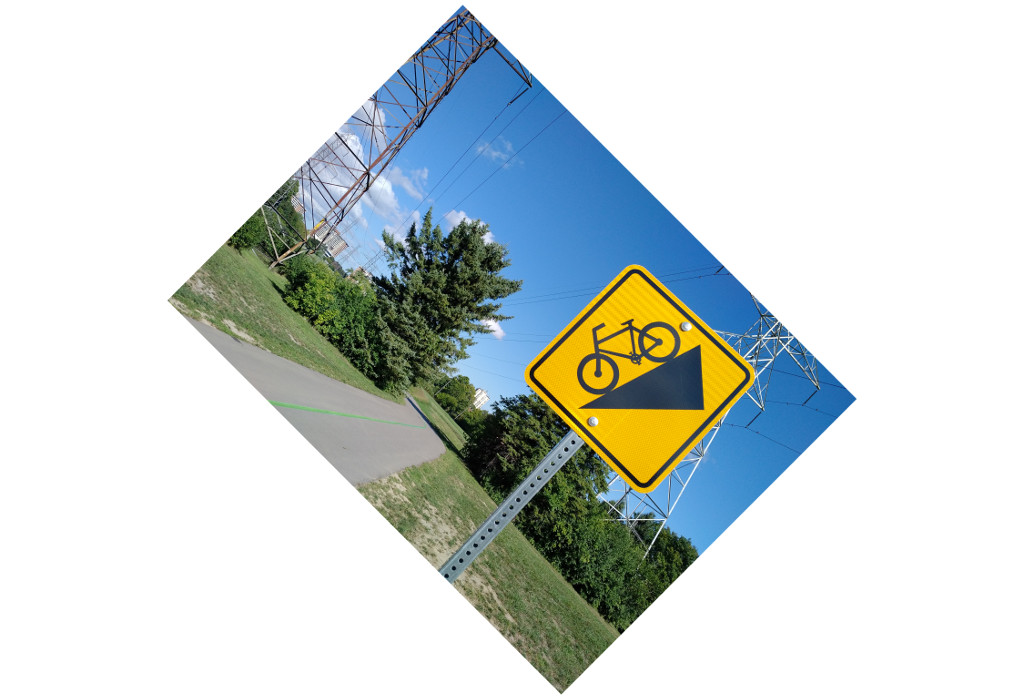 Yeah, that's more like it. Toronto signs, the latest in a continuing series.