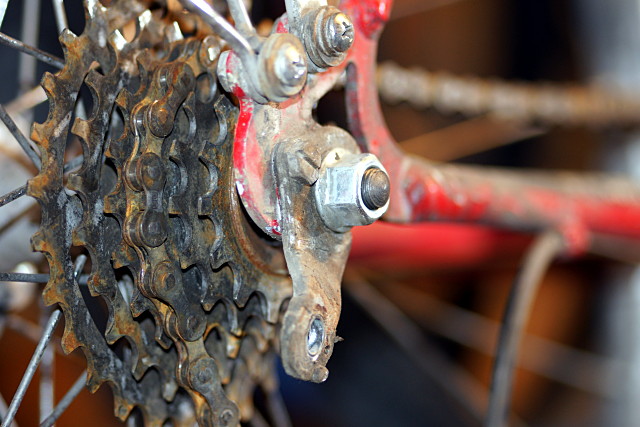 Hmm, where'd that derailleur go? I swear it was there this morning.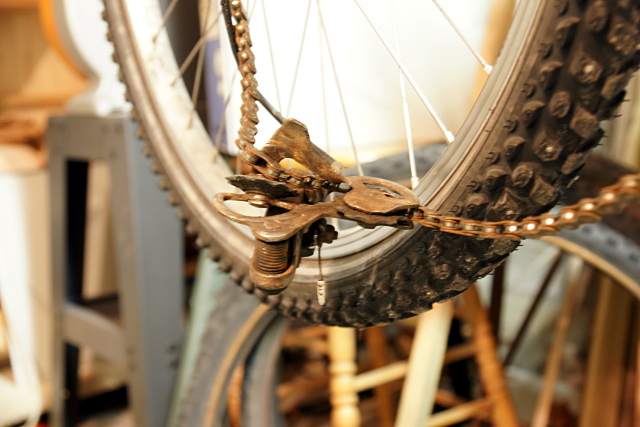 Oh, there it is. Fixing this may require just a little more than the normal amount of elbow grease.
Okay, so you can probably tell by the distinct orange glow of the chain that it doesn't see a lot of maintenance. But in my defence, I spent a good hour just a week ago cleaning and lubing both the chain and the rear derailleur. Further to my defence, this is my winter beater and no amount of care will keep it looking nice.
I was riding up a small hill earlier this week when the chain locked, having become wedged between the frame and the smallest sprocket. I freed it and continued on my ride to work, figuring that I'd have to make some more adjustments when I got home that night. About a minute later, I heard a sharp snap immediately followed by the unmistakable thukka-thukka-thukka of something hard and unforgiving mashing up the spokes. That something turned out to be my rear derailleur, folded up into a position on top of the freewheel and projecting about 2 cm into the spokes, mangling each one as it passed by. I tried bending it back out so I could push my bike the rest of the way to work, but the whole thing broke off in my hands as I pulled.
The derailleur was obviously a complete loss, but I didn't notice until I got home that the freewheel was toast too.  Fortunately, the wheel survived the beating.
I've been wrestling with this derailleur for a couple of months now and it finally caught up to me. Replacing the derailleur when I first started thinking about it a month ago would have saved me the grief of a mechanical breakdown in traffic on a main street, a lost week of cycling, and two trips to local bike stores to get parts.
After this incident and my blown tire last summer, have I learned my lesson about preventive maintenance? Well, the headset on this bike has needed attention since October. It's still a tossup whether I'll get around to it before the handlebars come off in my hands one day this winter.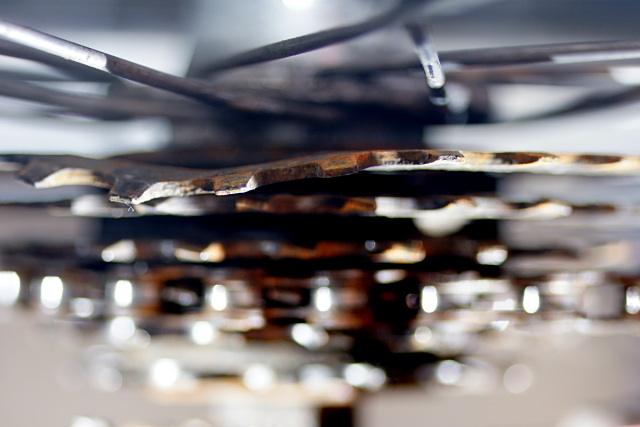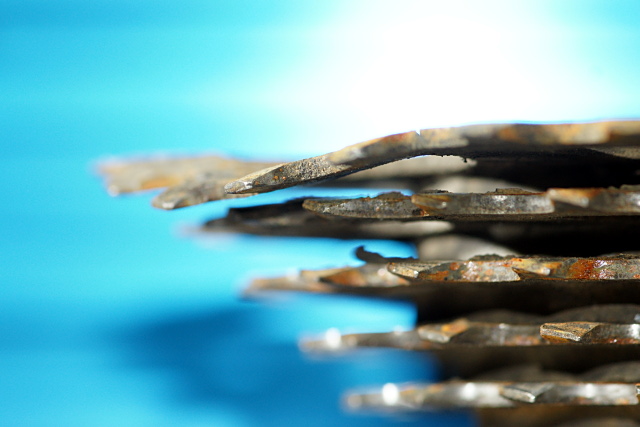 Yep, that's bent.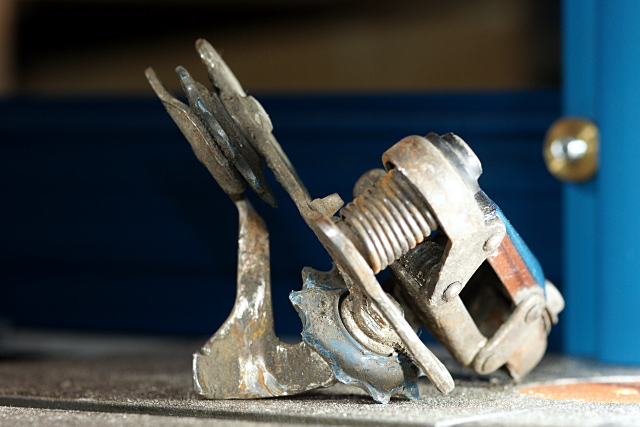 Ouch.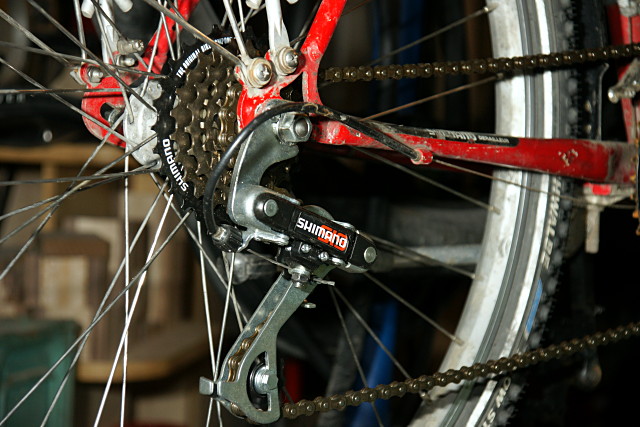 Good as new.
Final repair tally: new derailleur, chain, and freewheel, and about an hour to true the wheel. Total time, about three hours (I never claimed to be the fastest mechanic in the world).