I mentioned Presqu'ile Provincial Park's horse trees—Risa prefers the term "camel trees"—in my anniversary gallery post last week. They're so-called because their swaybacked trunks resemble saddles and people (including Risa and me) love sitting on them for pictures. Trees like this aren't unique to Presqu'ile, but what is unique is that there are several dozen of them concentrated in a small grove and are all presumed to have developed their distinctive form as a result of the same weather event about 120 years ago.
Ball's Mill Conservation Area, north of Cobourg in the hamlet of Baltimore, has a few horse trees too and one of them is remarkable for having not only a saddle, but what appears to be a front limb and a very long neck too: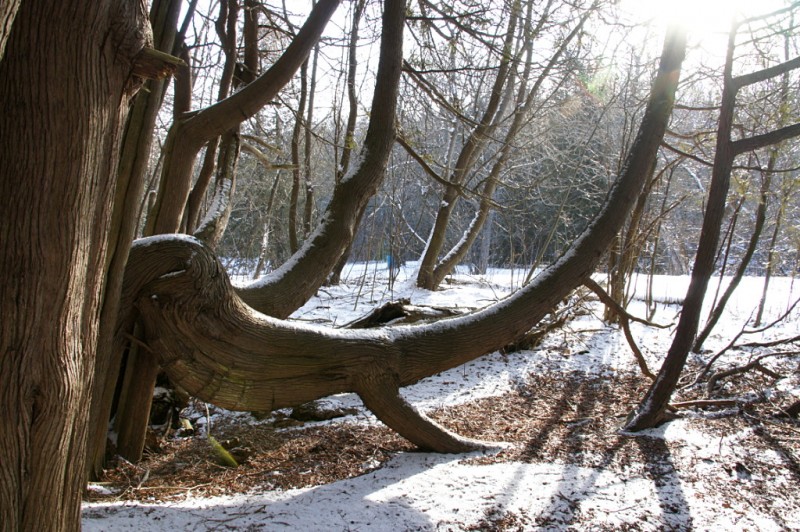 You can see a couple of additional views of this tree and the explanation of this kind of formation from the info board at Presqu'ile after the jump.