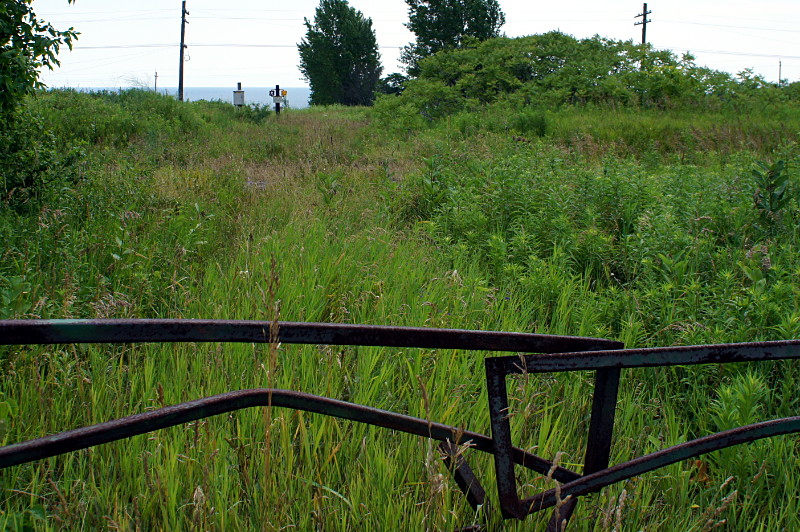 Surely my eyes deceive me, but is that a signed and signalled pedestrian crossing in the middle of an overgrown farmer's field? I've got to check this out.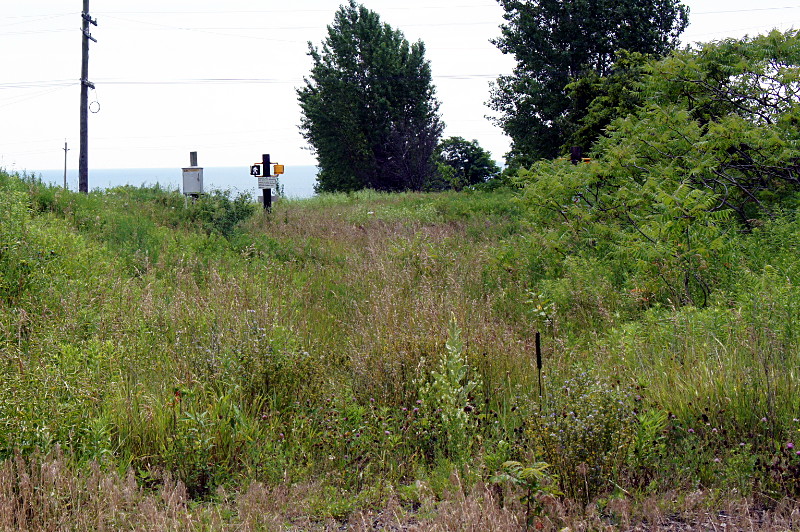 Maybe I'm not so blind after all. That really does seem to be a pedestrian signal. I must get closer.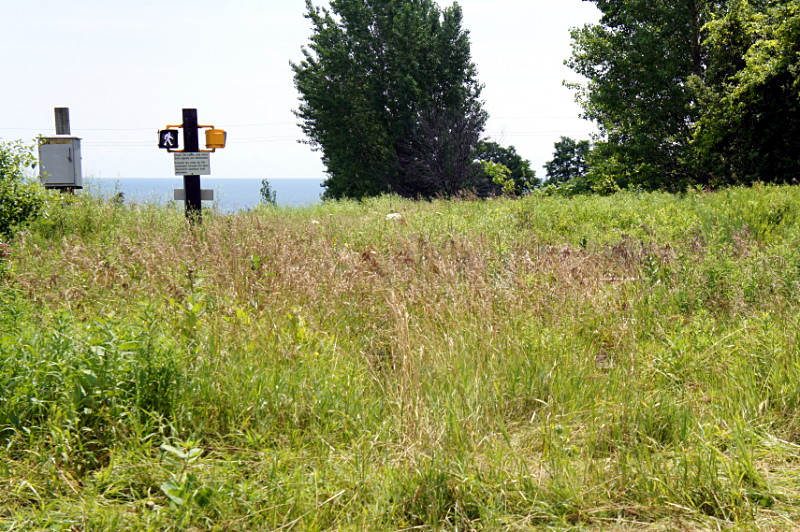 Yep, that's definitely one of Mr. Stickman's genteel cousins showing me the way across. But across what? What the hell is he doing out standing in this field in the middle of nowhere?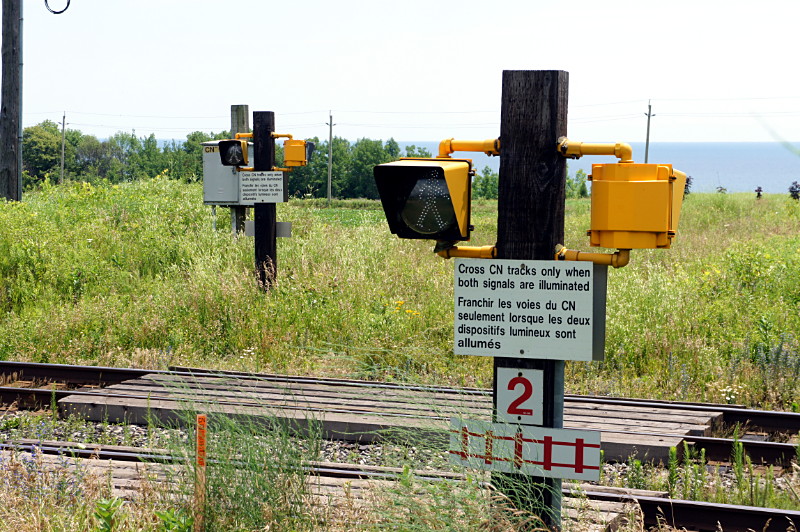 Sheesh. I know I often complain about bad pedestrian infrastructure, but this is ridiculous.
Still, I'd love to see simple signals like this across tracks in Toronto instead of huge pedestrian overpasses that turn a 10-second crossing into a 3-minute climb.