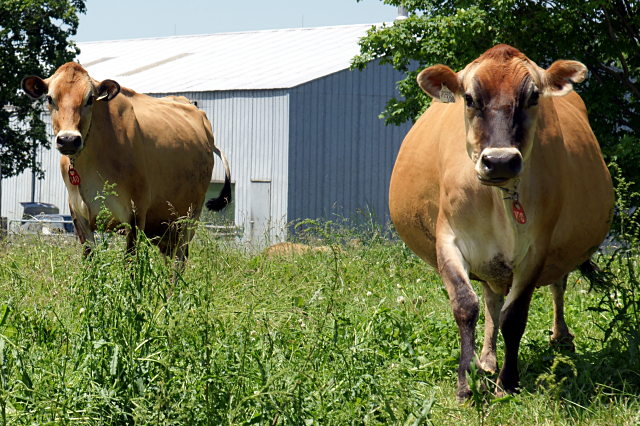 There's a lot to see on Dufferin Street before you get to the end of the road. Once you get out of the city and past the worst of suburbia, the street progresses through several distinct and varied phases as it marches north through horse farms and wooded valleys before running out of space in the heart of the Holland Marsh.
I started my trip (two trips, actually; one in a chilly rain and the other in glorious warmth and sunshine) at the TTC's Downsview station, riding through a quiet industrial area before hopping onto Dufferin at Steeles and riding as far north as I could go.
Until I made this ride, I'd only ever seen Dufferin north of Steeles a handful of times, and always on my way to or from Pardes Shalom Cemetery (and once almost 20 years ago when I went to Eaton Hall for a wedding). I wasn't expecting much, but was pleasantly surprised to find that the worst of the sprawl is, for the moment anyway, contained to the south of the cemetery and that the countryside really opens up to the north, allowing Dufferin to retain its rural feel.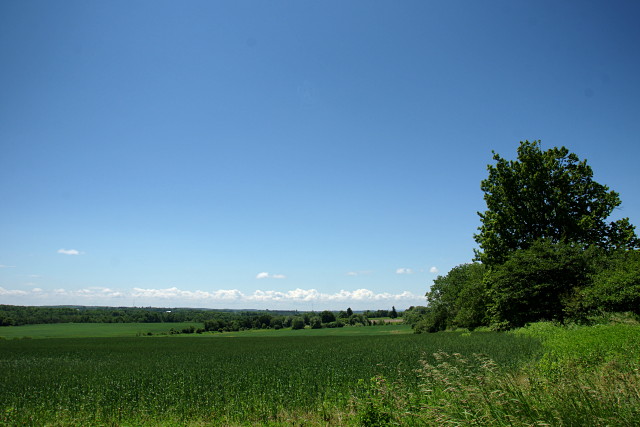 I'll also add that we must have had a really good spring and summer so far because all of the vegetation—whether wild or farmed—was greener and lusher than I remember seeing in a long time. I wanted to stop for pictures almost constantly, which isn't exactly the best way to get home on time.
I ride outside the city fairly frequently, but this was the first time that I stuck to a single road to its end and documented the journey. I'll be doing it a few more times as the summer progresses. The gallery below contains the highlights from the Tour de Dufferin. Enjoy.
[Note: the gallery images may not display properly from an RSS reader. Please visit Dodgeville directly to view the gallery. I'm looking for an elegant solution to this, but I'm not sure that there is one.]