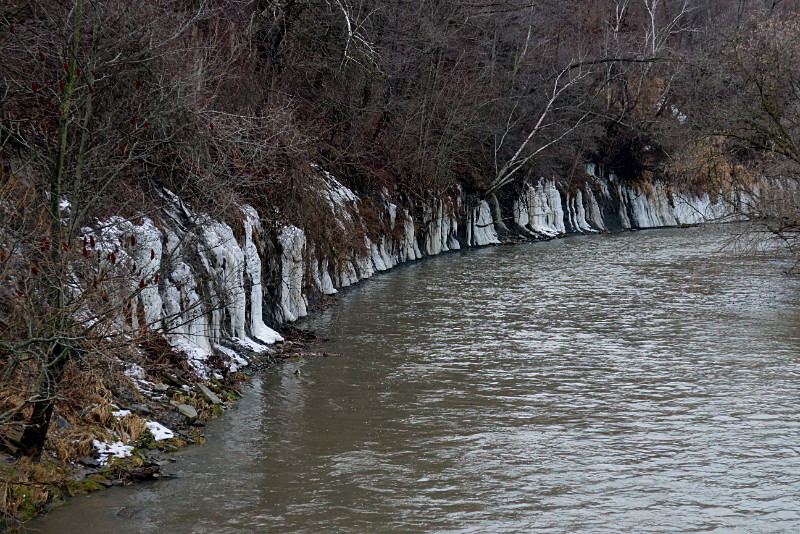 There's an interesting sight on the Don River north of Pottery Road. Just across the river from Cottonwood Flats, a series of icicles dripping from the hillside create an ice curtain that curves for about 200 metres along the river bank.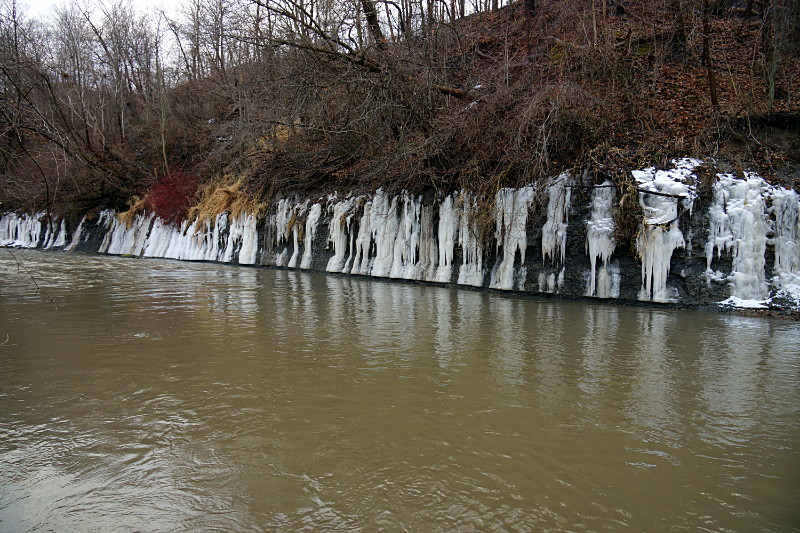 Although a few of the individual icicles can be traced to water channels that trickle down from the top of the hill, most seem to sprout from the hillside just a few metres above the river: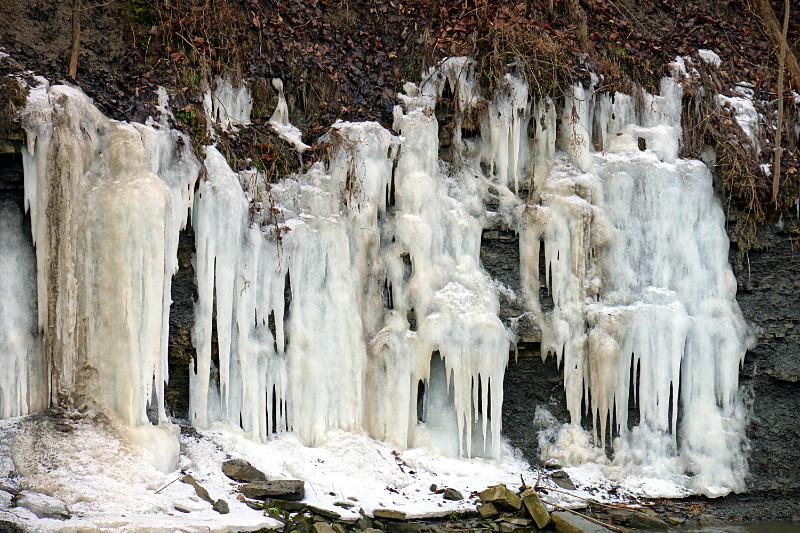 Given the extent and uniformity of the ice, my guess is that most of it comes from groundwater seeping into the river at this location.