One of the wonderful ways to pass an afternoon at the Toronto Archives is browsing through the aerial photographs of the city. You get a real sense of how the city grew from year to year, swallowing productive farmland at virtually every step.
The photos here show the relentless march of progress in a section of the city around York Mills Collegiate.
1950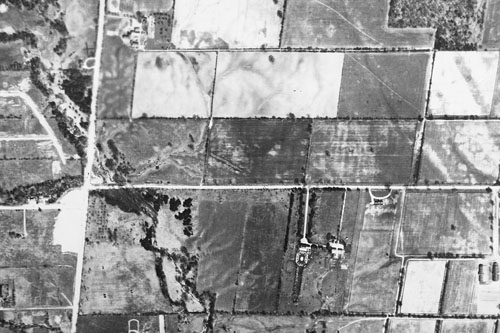 It's still all farmland in 1950. The main intersection at the left is York Mills & Bayview. That's Wilket Creek flowing through the intersection. York Mills Collegiate will soon be built at the right side of the picture, in the farm field directly north of the little half-circle driveway on York Mills.