It feels like months since I've gotten out for a good ride but I was finally able to hit the (dirt) road yesterday, heading out into the farthest reaches of Scarborough. With the country roads, fields of corn, tangled meadows, and overgrown forests, you'd never know that you were still inside Toronto on the municipal street grid. But then you pass one of the familiar bike route signs (seen here at the rural intersection of Beare Road and the wonderfully-named Plug Hat Road) and you know that you're still within reach of civilization: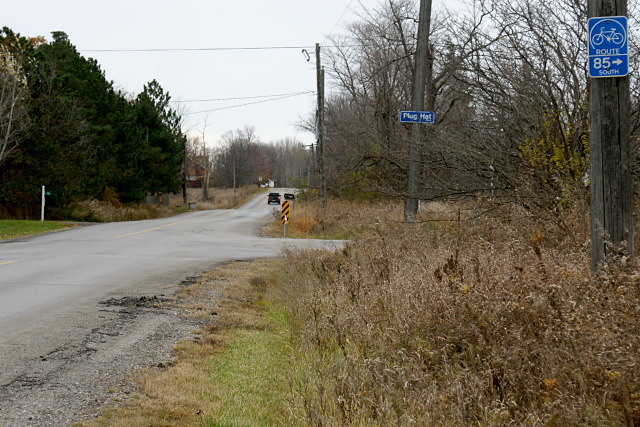 This isolated corner of the city is plagued by illegal dumpers and it shows in the informal signage along the roads: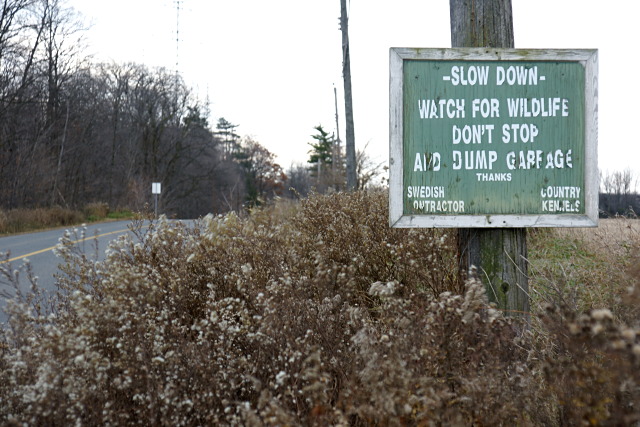 In the last couple of years, northeastern Scarborough and neighbouring northern Pickering has become one of my favourite cycling destinations. The best thing about riding there (or almost anywhere) at this time of year and in cool, rainy weather is that you basically have trails and roads to yourself.