This is my new Presto card: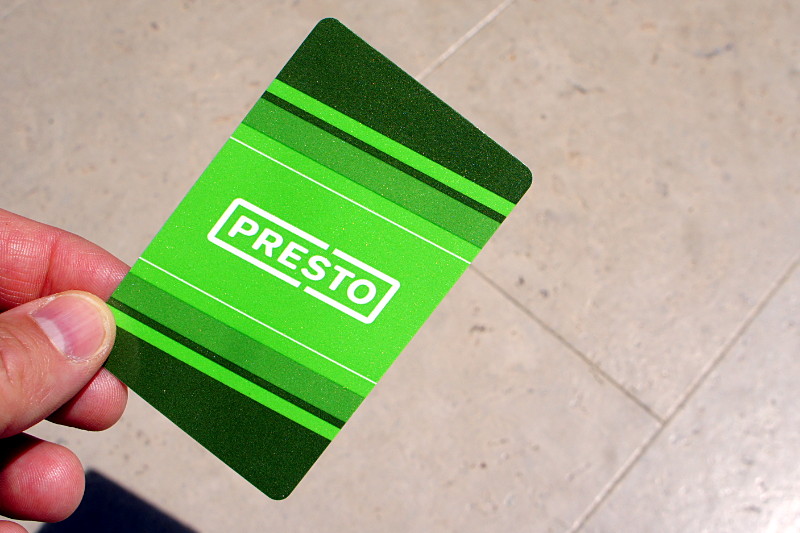 It's much more convenient than the old 10-trip tickets I used to get for my occasional travels on GO Transit: it fits in my wallet, it can be purchased in advance and used for any random trip rather than a fixed route between two specific end points, won't expire when fares change, and uses card readers that are far less finicky than the old ticket readers. I bought and first used it for the Toronto-Newcastle portion of my trip to the cottage a couple of weekends ago and think it's great.[1] I look forward to being able to use my Presto card on the TTC. I love tokens and all, but seriously, it's the 21st century already.
This, on the other hand, is the agreement I apparently entered into when I first used the card: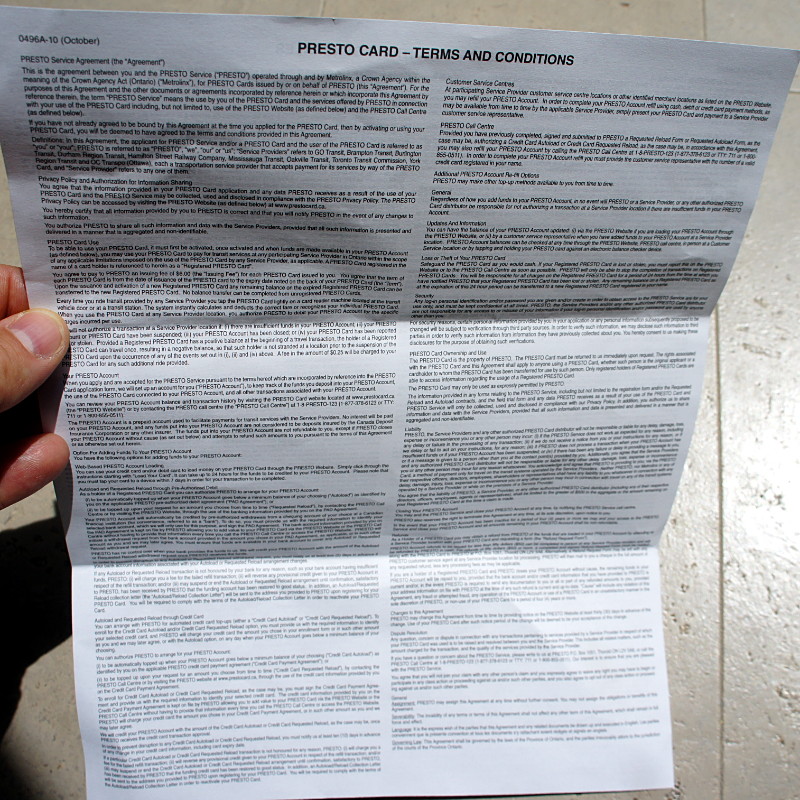 It's a full page of impenetrable legalese written in virtually unreadable 5-point text. Some say that government should operate more like a business[2], but I don't think that foisting indecipherable and unenforceable standard form contracts onto people is quite what they have in mind. I'm not really sure why they need all of this just to let me hop on a train. Still, I'll take Presto over a 10-trip ticket any time.
[1] As an IT guy, I could poke holes in some of the customer-facing issues that betray back-end limitations, but that's a post for another day.
[2] People who think that government should be run like a business understand neither government nor business.